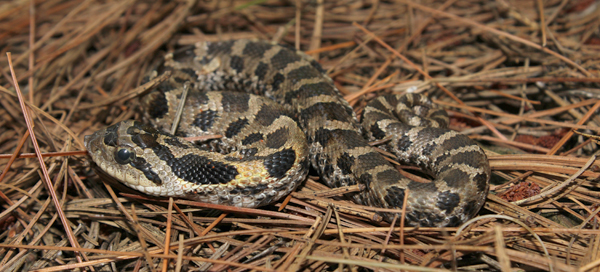 Challenge: Can you name me?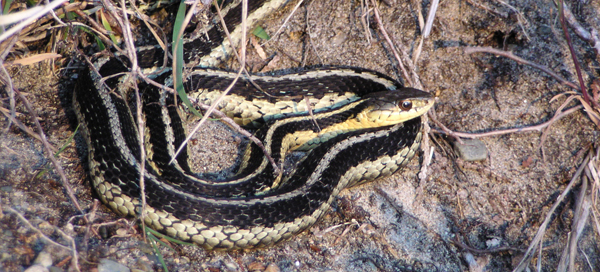 Summer Species ID Challenge
Did you manage to identify the species in our summer newsletter? The correct answer is the eastern gartersnake (Thamnophis sirtalis sirtalis), a common snake found in Ontario. Its colour and patterning are highly variable, but this species is generally dark green to black with three cream to yellow stripes; one down the back and one on each side. Eastern gartersnakes can be distinguished from Butler's gartersnakes and ribbonsnakes by identifying the scale rows where the lateral (side) stripes occur. In addition, ribbonsnakes have a distinct white crescent in front of their eye and primarily occur in aquatic habitats. Another similar species is the red-sided gartersnake. It is found in northwestern Ontario and has red or orange bars on the dark background colour above the lateral stripes. If red pigmentation occurs in eastern gartersnakes, it is often under the chin or below the lateral stripes.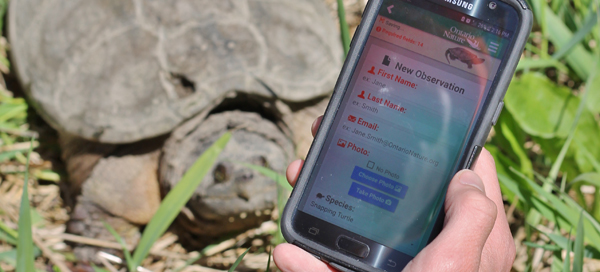 Top contributors in 2017 using the new app
This year we launched our new and improved Atlas app. Thanks to many enthusiastic participants, a total of 6,921 records were submitted through the app and online form. Thanks to everyone that has taken the time to submit their records. This year's top 10 contributors to the atlas using the app were:

Karine Scott/124, Colton Johnstone/122, Derek Dunnett/114, Steve Marks/98, Chevaun Toulouse/91, Bill Mountan/86, David Legros/79, Hannah McCurdy-Adams/74, Justin Coburn/66, Sue Paradisis/65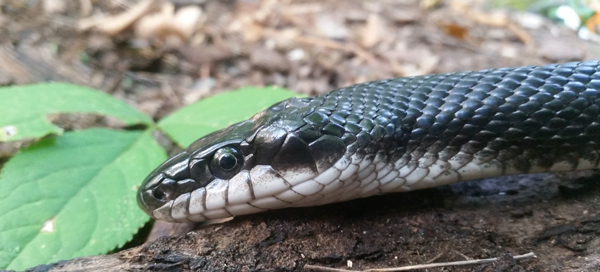 Searching for snakes in a Norfolk County
– Thank-you Jon Wedow!
Ontario Nature and our project partner, Natural Resource Solutions Inc., would like to thank Jon Wedow for dedicating his time to finding snakes in Norfolk County this season. Without his support, the Norfolk Snake Project would not have been so successful. In the spring, Jon found our first gray ratsnake which gave us valuable habitat use information throughout the summer, and led us to finding two more ratsnakes in the fall!
Jon is a passionate and dedicated amateur herpetologist with expert knowledge acquired over a lifetime of herping in Ontario and abroad. He has chased snakes and frogs since learning to walk as a young child. In the last decade, Jon has focused his efforts on finding gray ratsnakes in Norfolk County. After five years of searching, he not only found his first ratsnake, but four in one spring! Jon will continue to help with the project in future seasons, and we appreciate his dedication and willingness to share his knowledge.