Summer news: Digital bioblitz, turtle tower t-shirts, and citizen science in the north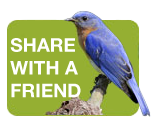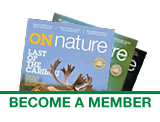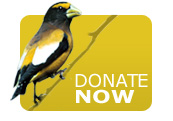 Can you name the species?

Click on the image or here to find out.



---

Spring species ID challenge: Species profile

Were you able to identify the species in our spring newsletter? The correct answer is the Pickerel Frog (Lithobates palustris). The dorsal colour of this species ranges from cream to brown, with characteristic dark square or rectangular-shaped spots. These spots run between the light coloured dorsolateral ridges. While easily confused with Leopard Frogs, the shape of the Pickerel Frogs spots along with the bright yellow colouration on their groin and inner thighs can help tell these two species apart.


---

Digital BioBlitz: Results are in!

To encourage people to submit their reptile and amphibian sightings using the new atlas app, Ontario Nature launched a digital BioBlitz - a new take on the traditional BioBlitz. Our goal was to reach 6,000 sightings by July 31st - we made it!! In July, we reached more than 5,630! The highlights included: 1,515 records of frogs and toads, 1,907 records of turtles, 600 salamanders, 1,537 snakes and 71 skinks. We have decided to extend the BioBlitz until August 31st. Still need incentive? Submit your sightings and you will be entered into a draw for a turtle tower t-shirt. Let the BioBlitz continue and happy herping!

---

A summer of citizen science in northern Ontario

Ontario Nature's Boreal Office has been busy this summer promoting the Atlas across northwestern Ontario. Through this increased engagement and education, we hope to expand the number of atlas submissions from northern Ontario to help fill these large data gaps. We have hosted and participated in 22 events including community festivals, BioBlitzes, presentations and workshops. These events have contributed data to six Ontario Reptile and Amphibian Atlas squares and have documented eight species of reptiles and amphibians. The Boreal team also unveiled the mobile education trailer at several community events this summer. Remember to check the Ontario Nature Events Calendar to find out where the trailer will be next!


---

Turtle tower t-shirts

Ontario Nature is now selling custom turtle-tower t-shirts, designed by Jessica Middleton, that showcase the eight species of turtles native to Ontario. All proceeds from t-shirt sales will go towards supporting the Ontario Reptile and Amphibian Atlas. T-shirts are available for purchase at Ontario Nature events or can be ordered and picked-up at our Toronto office. Sizes range from extra-small to extra-large in t-shirts for both adults and kids and will be sold for $25 and $20, respectively. Contact us by email or phone to order your new t-shirt today!

---

Ratsnake/Foxsnake project update


Ontario Nature is conducting Gray Ratsnake and Eastern Foxsnake research in Norfolk County. The Carolinian sub-populations of both species are provincially listed as endangered due to threats such as land-use change, road mortality, and persecution.
Ontario Nature has partnered with Natural Resource Solutions Inc. (NRSI) to determine Gray Ratsnake habitat use and movement patterns. Despite the elusiveness and rarity of finding ratsnakes in Norfolk, researchers have successfully captured, radio-transmittered a female and named her "Hope." Hope has been tracked at least three times per week since her capture in late May, and has yielded insightful data about tree preference, seasonal movements and shedding sites.
Researchers are focusing on 2km2 sites with 20-year-old sightings of Foxsnakes, and aim to expand the current understanding of their range in Norfolk by surveying suitable habitat and talking to local landowners. We have successfully found Eastern Foxsnakes at five sites, three of which were found during surveys, and two from talking to landowners.
Both projects are funded by the Ministry of Natural Resources Species at Risk Stewardship Fund. You can help too by reporting any Norfolk County Eastern Foxsnake or Gray Ratsnake sightings to the atlas.