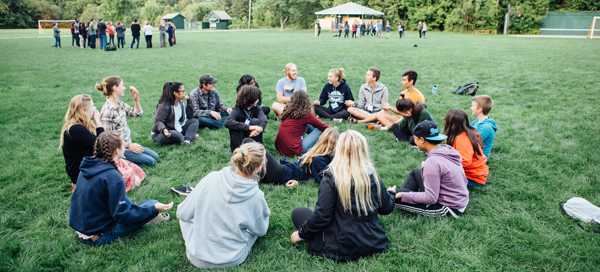 Last chance: 2017 Youth Summit
The Youth Summit for Biodiversity and Environmental Leadership is only two weeks away! But it's not too late to sponsor a young person to attend. The Symbiotic Ecofund will generously match every dollar donated by our members up to $1,000, to sponsor a total of six youth to attend the Summit – doubling the number of youth you can help take part in this unique experience! Please make a gift today and double your impact for youth in Ontario! Registration closes on September 11th, so please register today or encourage youth you know to join us at Ontario Nature's 8th annual Youth Summit!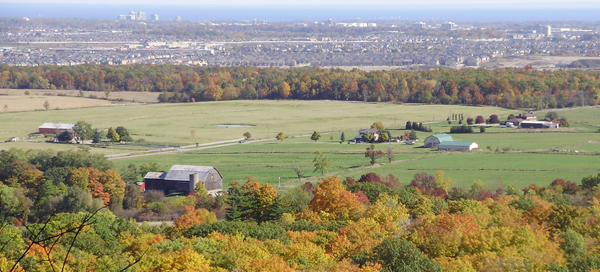 Take action for the Greater Golden Horseshoe
We need your help! The Government of Ontario is now conducting public consultations on their plan to identify and map a natural heritage system across the Greater Golden Horseshoe. Natural heritage systems planning is widely recognized by landscape ecologists and planners as the most effective approach to recover biodiversity and prepare for the impacts of climate change. It is vital that this plan is done right to protect our region's nature, water and communities! The Oak Ridges Moraine Partnership has identified some major gaps in the government's plan. Take action now and please urge our Minister of Natural Resources and Forestry, Kathryn McGarry, to address these deficiencies, before the plan is finalized. Thank you!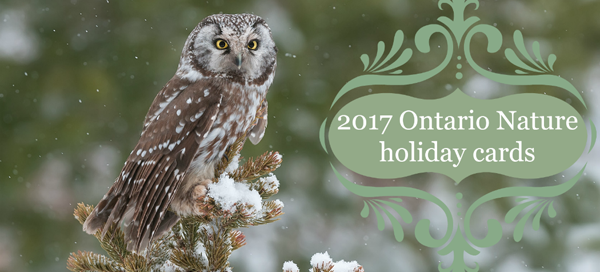 Ontario Nature greeting cards are on sale now
The holiday season will be here before you know it. To help you prepare, this year's greeting cards are ready to order! You can choose a seasonal message or a blank space inside. Get yours today and check one more item off your 'to do' list. This year's card features the beautiful and elusive boreal owl. Proceeds support our work to protect the wild species and spaces you love, and help spread our conservation message.

Citizen Science for the win!
Putting a spin on the traditional BioBlitz, we ran a digital BioBlitz during July and August to encourage people to submit their reptile and amphibian sightings using our new atlas app. And it was a great success! We exceeded our goal of 6,000 submissions to reach a total of 6,483! Our Boreal office has also been busy promoting the atlas in northwestern Ontario in hopes of expanding the number of submissions and to help fill in large data gaps in northern Ontario. Hosting and participating in 22 events including community festivals, BioBlitzes, presentations and workshops, our boreal office and citizen scientist in the north have contributed data to six Ontario Reptile and Amphibian Atlas squares – they've had a great start to expanding our knowledge about Ontario's reptiles and amphibians! Thank you to everyone who submits their sightings. Your data makes a difference!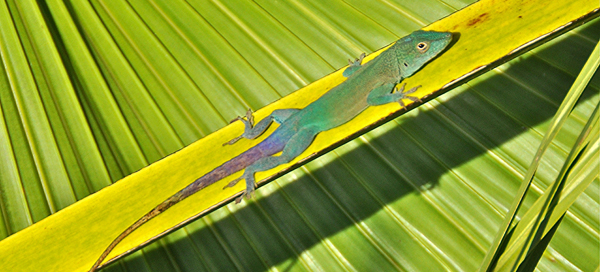 Join us in Jamaica – only a few spots left!
Our second adventure in Jamaica with Quest Nature Tours is almost full so book your spot today! Join us from November 29 to December 7, 2017 to discover the flora and fauna of tropical America. As a Caribbean island, Jamaica has its own special flavour punctuated by many endemic species found nowhere else. Expect to encounter many North American breeding songbirds, endemic plants and various reptiles and frogs. Caroline Schultz, Ontario Nature's executive director and, Ann Haynes-Sutton, a conservation ecologist who has spent her working life in Jamaica, will lead the tour. Join us for this special small-group tour that promises an intimate and eye-opening view of this Caribbean gem.