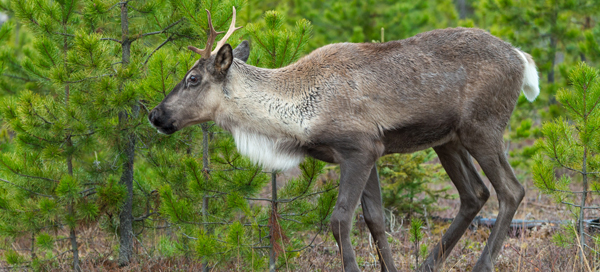 Speak up for caribou
Boreal caribou are threatened with extinction in Canada. Decades of science show the impacts of human activities and natural disturbances within caribou ranges. With greater habitat change, comes greater risk of caribou loss. In 2012, the federal government gave provinces and territories five years to develop range plans for each herd. The five-year deadline for caribou range plans has passed without a single range plan finalized in Canada. David Suzuki Foundation, Ontario Nature and Alberta Wilderness Association (AWA) have identified critical habitat destruction "hot spots" in the ranges of threatened caribou in Alberta, Ontario and Quebec, showing that industrial expansion is continuing in ranges already at risk. (Report and maps can be found at www.caribou4ever.ca.) Caribou need habitat protected now more than ever. Please use your voice to support caribou and science.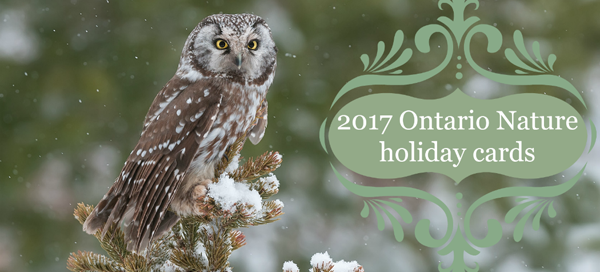 On sale now – Ontario Nature holiday cards
Wish your family and friends a festive holiday season with our exclusive 2017 holiday cards featuring a beautiful boreal owl photo. You can choose a seasonal message or a blank space inside. Get yours today and check one more item off your 'to do' list. Proceeds support our work to protect the wild species and spaces you love, and help spread our conservation message. Get yours while supplies last!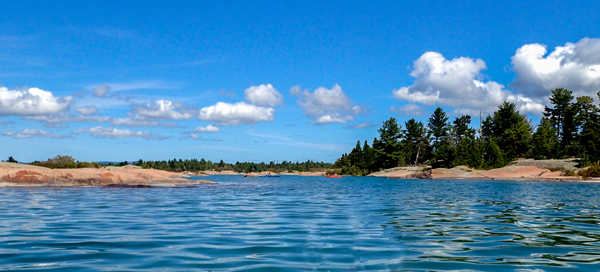 Indigenous Perspectives on Protected Areas Gathering
From October 24-26, 70 people gathered in Peterborough to discuss creating a shared path toward reconciliation among Indigenous and non-Indigenous peoples around nature protection. Twenty-two Indigenous participants from 14 communities across the province shared their insights and experiences about protected areas, including presentations from Moose Cree First Nation, Wikwemikong First Nation, Alderville First Nation and Walpole Island Land Trust. Participants also learned about the Indigenous Circle of Experts which is advising on how to achieve the government's commitment to protect at least 17 percent of our lands and inland waters by 2020. The gathering was co-hosted by Plenty Canada, Trent University's Indigenous Environmental Studies/Sciences Program, Walpole Island Land Trust and Ontario Nature. Many thanks to the Ontario Ministry of Natural Resources and Forestry, and Ontario Biodiversity Council for their generous support.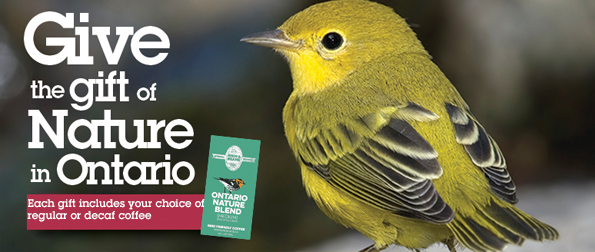 Wrap up your holiday shopping today!
Get your Ontario Nature gifts of membership today to wrap up your holiday shopping. With just a few clicks, you're done! Each gift of membership includes a special bonus bag of Birds & Beans Ontario Nature blend of organic, fair trade, bird-friendly coffee (with your choice of regular or decaf!), five issues of our award-winning quarterly magazine ON Nature, and a 2018 Ontario Nature membership. Get your gifts of membership now and know you're helping to protect the nature you love.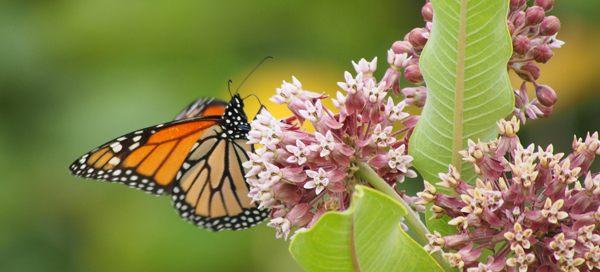 MilkweedWatch – track a plant monarchs love
You can help monarchs this fall! MilkweedWatch, a citizen science project co-sponsored by Ontario Nature, encourages people like you to track milkweed to determine the whereabouts and quality of plants. Researchers can then understand how to create and maintain healthy populations of milkweed. Monarch butterflies are currently on the endangered species list. Although the decline is a result of numerous issues, it is a widespread concern. To help, simply track your sightings of milkweed on milkweedwatch.ca. It's a great time of year to do it as it's very easy to spot the plants right now. Your observations can make a difference!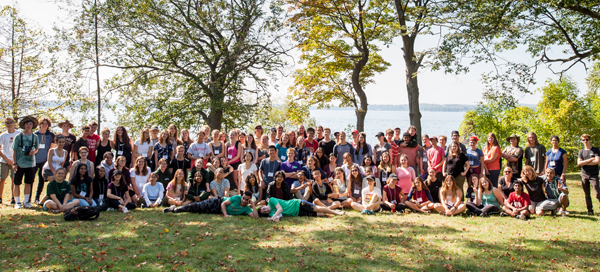 Youth Summit success
This year's eighth annual Youth Summit for Biodiversity and Environmental Leadership was a triumph. With 98 youth from 50 communities across the province participating, it was an inspirational weekend full of outdoor activities and educational workshops. Motivated by what they learned from their peers and workshop leaders, the young attendees can return home and continue or start their own conservation projects. They will do so knowing they are part of a province-wide group of like-minded youth working for a better future. Thank you to everyone who sponsored young people to attend – especially our Nature Network groups!